I often overhear my friends, classmates, and work colleagues discussing their favorite yoga studios here in the Valley, so I decided to compile a list of the top 11 Phoenix yoga studios here in the valley. 
Knowing all of your best resources in Phoenix, Arizona is the first step in improving your lifestyle, so without further ado, here are my recommendations when it comes to yoga studios!
Ironwood Yoga currently offers 15 classes per week with a different variety of classes to choose from. The Phoenix studio is a spacious 1,100 square foot converted warehouse that includes eco friendly bamboo flooring.
If you're looking for a beautiful and unique studio space to practice and play, look no further.
Address: 8342 N 7th St, Phoenix, AZ 85020
Phone: (602) 526-5608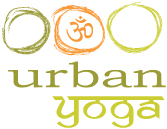 This gem, located off Central Ave. in downtown Phoenix, lies right in the heart of the city. Urban Yoga is one of the most recommended yoga studios here in Phoenix  by locals. Any time I've asked anyone their favorite studios, Urban was always mentioned.
Address: 3225 N Central Ave, Phoenix, AZ 85012
Phone: (602) 277-9642
Another highly suggested yoga studio here in Phoenix. Sutra Midtown Yoga provides a lively, ego free environment. Feel free to kick back have some fun and live loud!
Address: 2317 N 7th St, Phoenix, AZ 85006
Phone: (602) 253-9525
This is easily one of the best hot yoga studios in Scottsdale. All of the classes are very affordable, plus the instructors are incredible. College students also get unlimited monthly passes at an affordable price. This definitely is the best studio if you're on a tight budget.
Address: 1410 N Scottsdale Rd, Scottsdale, AZ 85257
Phone: (480) 946-0470
Great instructors and perfect class sizes make this yoga studio one of the area's best. It is the ideal studio for all skill sets and ages. The instructors take time for every student. You're sure to learn something new every class! This yoga studio is located in Mesa.
Address: 5861 S Kyrene Rd #11, Tempe, AZ 85283
Phone: (480) 478-2934
The Laughing Buddha Yoga Studio is located off of Baseline and Mill Ave. in Tempe. The cork floors are really awesome. The first class at the studio is free. The studio also provides free yoga mats just in case you forget your own!
Address: B16, 5025 S Ash Ave, Tempe, AZ 85282
Phone: (480) 664-2515
Metta is an all around great studio. The classes seem to fly by quickly, leaving regulars coming back for more. The instructors are very accommodating and friendly.  If you're looking for a calm and cool studio to add to your rotation, this one for the books. They have two studios: one located in Phoenix and another in Scottsdale.
Address: 3627 E Indian School Rd #108, Phoenix, AZ 85018
Phone: (602) 522-0662
Yoga Nirvana in Tempe is great for those looking to work on proper alignment and posture. Jim Keegan is the go to guy for all that is yoga. With each class, you are constantly improving.
Address: 1801 S Jentilly Ln, Tempe, AZ 85281
Phone: (480) 292-9715
The Madison Improvement Club is an awesome place to go with a group of friends. They also have two yoga studios located in Tempe and Phoenix. With awesome yoga and spin classes, there is so much that this place has to offer. If you're looking for a fun and energetic environment, this is definitely the place to be.
Address: 3802 E Indian School Rd, Phoenix, AZ 85018
Phone: (602) 296-7118
10. AcroBody (CLOSED DOWN IN 2019)
AcroBody is the first acro yoga studio in the United States.
We promote health, fitness, community, and connection through acro yoga by conducting classes, workshops, events, and performances in and around Tempe, Arizona. We offer classes on acro yoga, flexibility, conditioning, and handstands.
Acro yoga is a blending of yoga, acrobatics, and Thai massage. Students spend a majority of the class practicing with each other in small groups which helps cultivate trust, connection, and playfulness.
Address: 1730 E Apache Blvd, Tempe, AZ 85281
Whether you're a beginning yoga student, or just new to CorePower Yoga Studios, CorePower Yoga offers a truly unique yoga practice that's accessible more than traditional.
Set to energizing music, CorePower Yoga strengthens, balances, detoxifies and exhilarates the body and mind. CorePower Yoga classes will have you moving, breathing, and sweating. No matter your age, strength, or flexibility level, CorePower Yoga has a yoga class to meet you where you are.
Come check out their newest location in Tempe, located at 1004 S. Mill Ave. and be sure to find them in Chandler at Ray Rd. and Loop 101. Also, your first week of yoga is FREE as a new student.
Address Chandler location: 2875 W Ray Rd #14, Chandler, AZ 85224
Phone Chandler Location: (480) 498-3103
Address Tempe Location: 1004 S Mill Ave, Tempe, AZ 85281
Phone Tempe Location: (480) 393-0519
In Conclusion
Yoga has becoming increasingly popular with new yoga studios opening up across Phoenix monthly! With so many different studios, how do you decide which one is best for you?
Our suggestion? Comment below for what you are looking for and let the community help guide you!
Studio Owners! Did we not clearly state how your yoga studio is different? Did we not list you? Do you want to offer a special to our readers? 
This blog post is dynamic, and we would love to update it to include you! Please comment below with 2-3 sentences in how your studio is unique, where you are located, any discounts / specials you want to offer for newcomers, and an email to best get in contact with you!  We will do our best to most accurately represent your studio to our thousands of readers.   
The following two tabs change content below.
Hello, my name is Dr. Sarah Bennett, NMD! I am a naturopathic physician licensed in the state of Arizona currently practicing at my office in Scottsdale, AZ. I received my degree from South West College of Naturopathic Medicine, did a year residency at Keystone Natural Family medicine, and received additional training for aesthetics & anti-aging at National Laser Institute. My passion and fascination for natural medicine began during my undergraduate studies at Indiana State University where I was majoring in neuroscience. I saw how a preventative approach could help you live a long and youthful life. Since then I have dedicated my life to serving others understand the latest medical trends. I spend my spare time running, hiking, rock climbing, camping, testing out new diets, and reading books on latest medical trends / listening to podcasts to find the latest nuggets of knowledge to improve the quality of life for my patients. I look forward to serving you!
Latest posts by Dr. Sarah Bennett, NMD (see all)